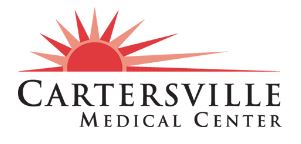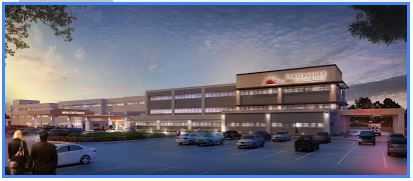 Welcome to Cartersville Medical Center. We are pleased that you will be coming to our facility as a component of your clinical education this academic term.
Please review each section below to prepare
for your first day of clinical!
COVID-19 Alert: Students returning from traveling out of the country are required to self-quarantine for 14 days before they are able to start clinical rotations in a Tristar facility!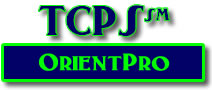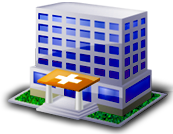 Facility Orientation Section
Navigation Instructions
Review each section below by clicking on each grey topic box.  Note the following icons and their meaning:

Content associated with this icon opens in a popup window that can be printed as needed.  Use the X in the upper right corner of the popup screen to close and continue.

Content associated with this icon opens in a new browser window. Once you have reviewed the content, close the window to return to the orientation screen.
Unless otherwise noted, review all content.
Some content will be targeted for specific students based upon their program of study such as nursing, respiratory therapy, physical therapy, etc.  Only review this content if it applies to YOU!
For healthcare system orientations, some content may only apply to a specific facility.  Only review this content if you are assigned to that specific facility.
The menu to your right will allow you to access additional resources and content as needed!

Click the next section below to start reviewing the orientation content!
Driving & Parking


  Driving Instructions
Cartersville Medical Center has designated most parking areas nearest all public entrances to be reserved for patients, ambulances, clergy, visitors, and those with special needs.
Students may park in the following locations:
Lot B Primary Employee Lot
Lot G: North Tower Entrance- Rows 4 & 5
Lot D EXCEPTION: Main Entrance & Emergency: In addition to Lot B, this lot may be used by employees arriving to or departing from work after darkness falls.
Farthest back row at the back of the hospital
Orientation Content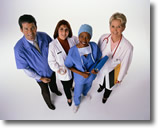 Please review the key information listed below that you will need to know about Cartersville Medical Center and our patient care practices.

 Student Orientation Part 1

 Student Orientation Part 2
Please review the key information listed below that you will need to know about ALL the TriStar HCA facilities and our patient care practices.

All Clinical Healthcare Professionals Orientation – for roles that deliver direct patient care!

Non-Clinical Healthcare Professionals Orientation – for roles that do not provide direct patient care!
Additional orientation content based upon YOUR role:
For students that will be working with a preceptor for 160 or more clinical hours, please also complete the following:

  TriStar HCA Code of Conduct   (requires audio – approximately 45 minutes)
For Pharmacy, Pharmacy Tech, all levels of Nursing,  Medical students, Interns, Residents, and Physician Assistant students:

  USP<800> Hazardous Medication Safety Information  –  Note that there will also be a quiz related to this content when you get to the Take the Quiz section!


Related USP<800> Job Aid for download
EMR Training

No EMR Training is available at this time.
Forms to Complete

Cartersville Medical Center requires the TCPS Confidentiality Form that you digitally signed when taking the General Orientation quiz.
In addition, please download the following, sign the document, and turn in to your instructor.

  iCARE Standards
Take the Quiz
To complete your orientation, you will need to return to the TCPS Quiz Management System to take and pass a short quiz related to the content presented in this orientation.
You will need your QUIZ Username/Password that you created when taking the General Orientation Quiz. Please do not set up a new Quiz account if you have used the system this academic year. If you need assistance with retrieving your QUIZ Username & Password, please use the Get Help Link. If you have not yet set up a Quiz account, refer to the OrientPro FAQ Link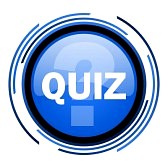 for assistance.
Make sure that you take the appropriate quiz(zes)! Please write the quiz name(s) down to avoid taking needless quizzes.
Cartersville Medical Center Quiz AY2020-2021 – All students!
TriStar HCA Orientation Quiz AY2020-2021 – All students!
TriStar  USP<800> Attestation 2020-2021 – ONLY if you are a Pharmacy or Pharmacy Tech Student, All levels of Nursing, including Faculty, Medical Intern/Resident, or Physician Assistant student.
TriStar Code of Conduct Attestation AY2020-2021- ONLY if you completed the Code of Conduct training under Student Orientation.  This is required for any student/faculty that will be in the facility for more than 160 hours this year.
Remember that your FERPA release allows your quiz data to be shared with TCPS Clinical Facilities. You will have the opportunity to print a completion certificate once you pass the quiz.

 Take the Quiz  Close the Quiz Screen to return to this page!
Evaluation

Your input is important! Please provide us with feedback about your orientation experiences for this facility and offer suggestions for process improvement.

  Cartersville Medical Center Evaluation
Optional Facility Website and Career Opportunities
Orientation Complete!
This completes the online orientation for this facility.
Close your browser window to exit!