Reprinting a Quiz Completion Certificate
You will need your specific QUIZ Username and Password that you created when you first took the quiz. If you have forgotten your username and/or password, use the  FAQ link below and review the information under Troubleshooting Quiz Accounts.
NOTE:  If you need to print a certificate from LAST academic year, use the following handout to print your entire transcript in the TCPS Quiz Management System!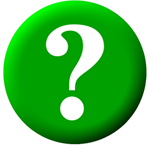 Step 2


Click on the Quiz Certificates icon on the QMS Learner Home page. The screen will display all quizzes that you have taken.  Select the Quiz Name of the certificate you need to reprint.
Step 3

Click on PRINT CERTIFICATE icon to retrieve your certificate.  Adobe PDF Reader is required to view and print the certificate.  You will have the option of opening the file or saving it to your computer. To print the certificate, you will need to OPEN the certificate and have print capabilities with your computer.