TCPS: Benefits of Partnership
Whether you represent a school or a clinical facility, the benefits of working in a collaborative to solve the issues we face in healthcare are powerful. The driving forces behind the TCPP partnership are:
The partners themselves, representing the various regions of our state,
Collaboration to tear down the silos of academia and practice, and
Building a supply of nursing and healthcare professionals to meet the shortage that impacts all Tennesseans.
Several outcomes have been identified for both types of partners:
Increased capacity for schools of nursing and other healthcare programs and more bedside patient care time for students.
Time and associated cost savings for clinical facilities and schools of nursing through the streamlining of documentation, placement requests and orientation.
Positive marketing opportunities for clinical facilities seeking to improve the orientation and matriculation of students to the bedside and adding to the employment pipeline.
Quality student placements – the right student, in the right place at the right time in their program to assure an optimal educational experience
Growing return on investment (ROI) through quantitative and qualitative measures once initial data is identified and orientation materials are developed.
Ready-access to partner collaboration for problem-solving and brainstorming based for regional, state, and national input and discussion.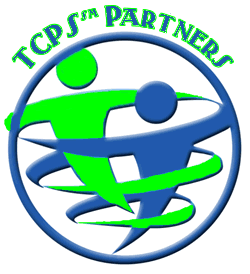 Looking at the data … 
We continually track data from our partners in search of best practices and process improvement.   Some of our key findings have been:
Prior to implementing TCPS℠, the average time spent in both facilities and schools to initiate and confirm a clinical placement was 16 days. With PlacementPro, clinical placements are requested online and usually confirmed within 5 working days.
Orientation for students prior to implementing the TCPS℠ required Facility Educators to spend an average of 14 hours per clinical group per semester. Students were spending an average of 3-4 clinical days in orientation each semester.  Today, using OrientPro, students complete online GENERAL orientation content in an average of 3 hours.
Using facility-specific online orientation through OrientPro, clinical educators only present content that must be done face-to-face! Less time spent presenting orientation content to multiple groups of students frees educators to work on other education initiatives!  Facility specific orientation can also include EMR training as well as access to any required forms.