WELCOME TO HEALTHCARE ORIENTATION!
Unlike many work environments, the healthcare setting requires that healthcare professionals constantly monitor the safety of patients and be prepared to deal with a variety of emergencies.  For this reason, strict training requirements are mandated for all healthcare professionals and workers each year. As a student in the healthcare setting, these same requirements apply to you.
You have been assigned to a clinical learning opportunity in a healthcare setting that uses the TCPS system for providing this orientation online so you can prepare for your learning experiences before you arrive at the facility.
Your instructor or clinical placement coordinator should have provided you with a Managed Student User Guide that led you to this portal.  This portal is for Managed Students ONLY.  All other students should visit the TCPS Orientation link provided by their school!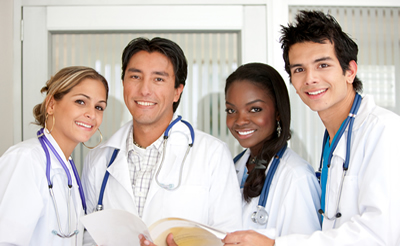 To get started, choose the link below that best describes you!
I am a NEW student to the TCPS Orientation system and need to pay my access fee.
My instructor provided me with the password to access the Managed Student online orientation – OR –  I have already paid for this academic year and am returning to complete additional orientation.
I PAID to use TCPS last academic year (2018-2019; prior to July 12, 2019) and am returning for academic year 2019-2020.
If you need assistance in accessing the quiz management system please use the GET HELP link!
OrientPro has routine downtimes in mid-July and early-December for content updates.  Specific dates will be posted as these downtimes approach!