History And Growth Of Tennessee Clinical Placement Systems
The Total Clinical Placement System℠ is the result of years of work in Tennessee to address clinical placement issues at the local, regional, and state level.

Spearheaded in late 2005 by Ann Duncan, MPH, RN, the Executive Director of the Tennessee Center for Nursing (TCN) the Tennessee Clinical Placement System℠ was first a pilot project in the Middle Tennessee region. Fueled by a shortage of clinical placement sites for nursing students that had been identified as a major barrier to expanding enrollment in schools of nursing to forestall a projected shortage of 35,300 RNs in Tennessee by 2020, TCN and regional leaders mobilized a consortium of Schools of Nursing and Healthcare Facilities to develop a plan for improving the efficacy and capacity of student nurse clinical placements in Tennessee healthcare facilities.
To address the identified barriers to clinical placement, leaders from schools and healthcare facilities determined that technology could be leveraged to break through many of the previously identified barriers. Grant monies from a variety of resources provided the seed money to create the initial technology and operations. User fees have since replaced grant funding to ensure a sustainable solution for users. The resulting development of an online orientation solution, and partnering with the Oregon Center for Nursing to utilize the StudentMax Online Clinical Placement system for clinical placement management offered schools and clinical facilities the tools needed to begin tackling the identified barriers to clinical placement. As this partnership has grown across the state, it has become obvious that similar barriers exists within all healthcare professional educational programs – and that the barriers faced are not just a state-issue – it is a national issue! For this reason, the Tennessee Clinical Placement System℠ – or TCPS℠ as it has become known, has been opened to the allied health professionals in Tennessee and to other states and regions within the country.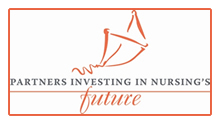 Additional funding for further enhancements and expansion was awarded from the Northwest Health Foundation & Robert Wood Johnson Foundation through their Partners Investing in Nursing Grant program beginning in September 2007. Through these experiences, it was determined that sustainability of the Tennessee success would require marketing TCPS to other entities to keep operational costs stable in an unstable healthcare and academic economy.
In late 2009, the Tennessee Center for Nursing determined that it's initial research and development goal was realized and TCPS had grown into a technology-based company that no longer was bounded by state lines. In January 2010, TCN divested of the TCPS℠ as funding for TCN was pulled from the Tennessee Board of Nursing.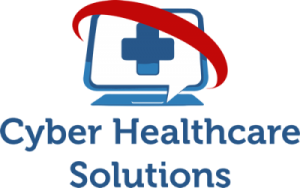 Today TCPS℠ is owned by Cyber Healthcare Solutions, LLC, a healthcare informatics organization, and led by Pam Taylor, PhD, RN who has been involved with the development of TCPS℠ from the beginning. TCPS is no longer using or affiliated with the StudentMax clinical placement product, but has instead developed TCPS PlacementPro.
As the Tennessee approach to clinical placements has grown, national interest and collaboration has propelled the Tennessee Clinical Placement System℠ into the TOTAL Clinical Placement System℠ when used outside of Tennessee. TCPS℠ is now a national provider for improving the capacity of healthcare education and implementing best practices in Student OnBoarding through the various TCPS Solutions.
We invite you to spend some time within this site to learn more about the current AND emerging solutions that the Total Clinical Placement System can offer you!
Many Thanks To Our Startup Contributors:
Baptist Healing Trust
Belmont University Community Foundation of Middle Tennessee
HCA Healthcare, Inc. Memorial Foundation Grant
Tennessee Board of Regents
Tennessee Center for Nursing
Tennessee Hospital Association
Vanderbilt University Medical Center